Welcome to the Awakened Mind Institute. I am sure you have a lot of questions about therapy for your child. Let's see if we can answer some of our most frequently heard questions and concerns- you might see some of your own addressed here.
Can you / Can therapy help my child?
Overall, child and teen therapy has one of the best success rates of all mental health treatments. The most successful outcomes happen when both the parent(s) and the child are engaged in the therapeutic process. In my own practice I have found the best results when children feel they are in a safe, non-judgmental environment in which they can express themselves, explore their feelings, and practice new skills. I work hard to develop the trust and respect between myself and my child client that is necessary to maintain this safe environment. In taking this stance I have seen very positive results.
Is this my fault? Am I a bad parent (or are you going to think I am)?
This fear and guilt frequently causes parents to put off therapy for their child. Children and teens develop mental health concerns for any one (or more) of a number of reasons; some situational, some biological, some genetic. At AMI we know parenting, while rewarding, is not an easy job to take on in the best of circumstances, let alone when stressful situations arise. How you handle your child's concerns will have an impact on him/her, and successful therapy outcomes can and often do require parents to make some changes. I tend to approach this as an opportunity to enrich your relationship with your child, and to find more of the happiness and fun in the parent-child dynamic.
Parents are like shuttles on a loom. They join the threads of the past with threads of the future and leave their own bright patterns as they go. Fred Rogers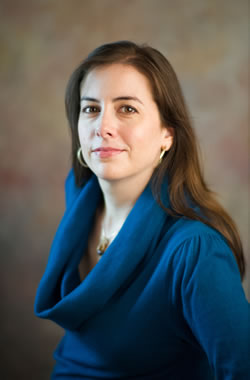 Doctor Kathryn Oliver, Psychotherapist, Counselor, The Awakened Mind Institute, Denver Psychotherapy Center
What is the difference between therapy and counseling?
In a word: nothing. There used to be a difference in the severity of cases each word described, but these days they are interchangeable.
How long will this take? How often does my child need to be seen?
The length of therapy is dependent on several factors, including but not limited to the nature of and severity of the concern, and the length of time it takes to develop a good relationship between the therapist and the child or teen. Therapy is most often not a quick fix that can be completed in just a few sessions. A safe assumption is a few months to start, and very often longer than that.
Weekly sessions are the most common time interval to work on concerns and practice new skills while not being too far apart to maintain support of those changes. On rare occasions a severe episode of concern can require more frequent sessions than once a week, but weekly is the most common schedule.
Will my child need medication?
Psychotropic medication is often an emotional decision-making process for parents. There is a lot of back-and-forth in the media on whether medication is the right thing to do as a parent or not. The reality is, it very much depends on your child and his or her specific physiology and needs.
Contrary to the commercials now seen on tv, meds are not a quick fix. They also often have substantial side effects that need to be considered. But mental health concerns can have a biological/brain chemistry component, which is where medication may be helpful.
As a psychotherapist I do not prescribe medication. If I feel your child might benefit from an addition of that kind of support, I will discuss it with you and find appropriate referrals for you. Medication works best when combined with psychotherapy, so both the bio-chemical and the emotional-behavioral pieces are addressed.
What is play therapy?
Those who play rarely become brittle in the face of stress or lose the healing capacity for humor. Stuart Brown, MD, Contemporary American psychiatrist
Play therapy is a specialized form of psychotherapy that uses play to prevent, diagnose, and/or treat psychological and psychosocial concerns. It is most frequently used with children. Children do not have the capacity that adults do to verbally express complex connections between behaviors and emotions. Play allows children to explore and reinterpret feelings, events, and relationships in an environment they have control over. Play also allows children to learn and practice new social and coping skills.
Why is therapy so expensive?
Psychotherapy seems expensive, and it is a substantial financial and time commitment. What people often forget is that psychotherapy is also an investment in yourself, your family, or your child, possibly one of the most important investments you will ever make in your life. In paying for psychotherapy with me you are getting more than just a weekly meeting- you are also getting years of graduate and doctoral-level education, training, and experience that I use to help you or your child to grow and thrive.
Why don't you take insurance?
This is a very common question. As previously noted, psychotherapy is an expensive process. On the surface using insurance seems to be a simple decision, as copays for in-network providers are often quite a bit less than out-of-pocket expenses. But there is more to it than that.
Mental health has a complicated relationship with insurance. Insurance companies have their own financial interests, which are not always the same interests as yours. Insurance companies will require disclosure of your diagnosis, may ask for detailed information about the content of your child's sessions, and may set limits to treatment that are not based on clinical needs . Once your child's information is disclosed, I have no control on how it is used by your insurance company, which may include changes to your rates or policy. I cannot speak to how every insurance company out there uses the information they require, and some are very supportive of their members. But there have been reported instances of a child's diagnosis following them into adulthood when they seek their own insurance coverage. While new laws and regulations will most likely change many of these concerns, those changes will not happen overnight.
While I do not deal directly with insurance companies at this point, for clients who are informed of the considerations previously mentioned, I will provide a superbill if they request it . A superbill is a listing of sessions and other billable activities provided to the client to submit to their respective insurance companies for possible reimbursement. In this process I cannot guarantee what, if any, reimbursement will be available.
I think my child was abused- can you evaluate for this?
Unfortunately, this is also a common question. Before answering it is important to state that I and all other mental health and medical providers are legally-mandated reporters, so if we hear a story that constitutes child abuse (even over the phone), we have to breach yours and your child's confidentiality and report it to the authorities, whether you have done so or not, and regardless of what the presenting problem is. If a concern about abuse is a possibility for your child, the first thing I have parents or other responsible parties do is call their local child protective services office and report the situation. Even if you are not sure if something happened, this is still the best course of action to take. You will be instructed by your local authorities as to how they will proceed with the information you have provided.
While I am required to report and will treat abuse situations if they come up with my clients, I do not take abuse evaluation cases. Evaluations of abuse (physical, emotional, or sexual) are best handled by one of the forensic agencies available in the area. ALL abuse allegations are also criminal allegations, and have the potential to be discussed in court. There is no way to keep abuse from being a legal issue. A forensic evaluator has been trained in court-approved abuse assessment protocols, and can make the best witness for your child's welfare.
The Kempe Foundation at Children's Hospital and Sungate are good resources for these types of evaluations:
My kids are struggling with our divorce. Can you help? Do you do custody evaluations?
At this time I do not provide custody evaluations. My practice is not currently set up to provide court reporting . I do have a sub-specialty in working with children and families dealing with divorce, and I am happy to provide therapeutic support to before the divorce and/or once custody has been established. It can be such a painful time for children, and my strength lies in focusing on their emotional needs and concerns, so they can get through it and adjust to the changes in their lives. Far from being one parent's advocate over the other, I require both parents (if possible) to be involved in their child's therapy, and work to get parents on the same page when it comes to their parenting and their children's welfare.
*Side note- In cases of joint custody or shared medical decisions on your parenting agreement, I and all other mental health providers are legally required to get written permission from both parents before treatment can begin.