While the majority of people in the United States are raised in relatively healthy, solid homes, many of us grow up exposed to some form of abuse.
According to recent federal data released by the Centers for Disease Control (CDC), one in five women will be sexually assaulted in her lifetime. 80% of the time, this abuse takes place before the age of 25, thus, sexual abuse most often takes place in childhood and adolescence.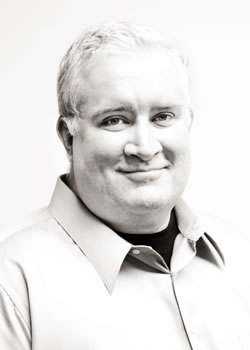 Doctor Parker Wilson, Psychotherapist, Counselor, And Director Of The Awakened Mind Institute, Denver Psychotherapy Center
Often childhood abuse is not really obvious. Things may have looked perfectly fine from the outside: many families appear healthy, happy, and even thriving, but the day-to-day reality of the home is very different and far more dysfunctional.
Please note: while this information is framed towards women, men too are victims of emotional, physical, and sexual abuse. Statistics on male abuse, however, are hard to obtain, primarily because there is a stronger stigma that goes along with such abuse, and so men and boys simply do not disclose their abuse as readily.
Although abused children and teens most often love their abusive parents (or other care givers):
Many of them were subjected to emotional, sometimes physical or sexual abuse.
Many were subjected to combinations of these types of abuse.
Some were victimized consistently and for long periods of time, while for others the abuse was more sporadic and across a shorter time frame.
Parents and other family members with mood, anxiety, substance, sexual, and / or personality disorders often inflict the deepest emotional wounds. To survive, children learn to cope in various ways.
Please review AMI's fees for service. Therapy can be scheduled every week or every other week, depending on the circumstances of the particular clients. Schedule a consultation online with AMI. If you prefer to contact AMI by phone, please call (720) 316-2321 today.
Common Defenses Against Abuse
Most often, children blame themselves for the abuse they suffer. The logic goes something like this: "If I were a better little girl/boy, this wouldn't be happening." Of course, this is not a literal dialogue in the child's head. It is more of an energetic attribution.
Since children are naturally ego centric and hard wired to seek the approval of adults, when they are abused, children hold themselves accountable. At the same time, there is a part of the child's mind that knows this is not normal and not supposed to be happening.
To escape this cognitive dissonance, the child usually develops the following internal defenses:
Minimizing the abuse (e.g., "It wasn't so bad," or 'others had it way worse than me," etc).
Justifying the abuse (e.g., "She was an addict, she didn't mean to," or "It wasn't his fault," etc).
Disassociation (i.e., the child mentally leaves his/her body, simply disconnecting psychologically from the violation that is taking place).
Denial (i.e., the child actually "doesn't remember" the abuse, this is typically true with people who can not recall entire segments, multiple years, of their childhoods).
What Happens When The Abused Child Grows Up
Most often, victims who have now become surviving adults minimize, justify, and deny the abuse they suffered as children. Adult survivors tend to have difficulty tolerating the feeling of vulnerability, also called "intimacy issues."
These survivors tend to be fear based and emotionally closed. They also often involuntarily disassociate during consensual sex. Adult survivors tend to be more promiscuous than their non-abused peers, they achieve less academically and professionally, and they tend to fall into the trap of drug and alcohol dependence more easily as a way to "numb out" the pain, wounding, and dissonance.
Adult survivors are also more prone to mood and anxiety disorders, and have often received such diagnoses in the past.
Often times, when left untreated, the adult survivor marries and has children with an abusive partner. For example, again citing from the recent study by the Centers for Disease Control:
One in four women experiences severe violence at the hands of a partner or spouse at some point in her adult life.
80% of the time, this violence took place before the age of 25.
Undoubtedly, many of these abused adult women were at one time abused little girls.
Often the abusive marital or intimate relationship resembles, in some significant ways, the dynamic they had as a child with their abusive parent or caregiver.
In this way, then, the tragedy of abuse often gets handed down from one generation to another, as the survivor's child now witnesses their parent's ongoing abuse.
If Any Of This Sounds Familiar To You, Then You Are Not Alone. Thousands Of Survivors In The Denver Area Alone Are Feeling What You Are Feeling Right Now
Significant and empirically verified treatments are available from the Awakened Mind Institute. AMI can help you slowly learn to "connect the dots" between "then" and "now.":
You can learn to recognize, accept, and own what happened to you.
You can learn to integrate it into your adult mind and life.
If you are considering making an appointment for yourself or a loved one, please contact AMI today. Please fill out AMI's online consultation form, or, if you prefer, to call us directly, please do so at (720) 316-2321.
If this material has been stimulating, please consider purchasing Dr. Wilson's latest online mindfulness seminar.