Most people are unsure of how to evaluate a potential therapist. Since you've paid for a consultation, you should use the time wisely, and ask the right questions. This will ultimately help make sure the therapist offers the best, empirically verified treatment available.
There are two major areas to be explored with any perspective psychotherapist: training and experience, and clinical trust and rapport.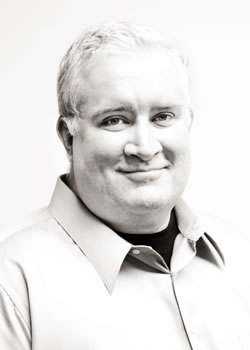 Doctor Parker Wilson, Psychotherapist, Counselor, And Director Of The Awakened Mind Institute, Denver Psychotherapy Center
Therapist Training and Experience
Every legitimate psychotherapist should have received specific training in the empirically verified treatment techniques associated with their specialities.
For Clinical Depression ...
... the empirically verified treatment methods are Mindfulness Based Cognitive Therapy (MBCT) and Cognitive Behavioral Therapy (CBT).
For Anxiety Disorders And Post-Traumatic Stress ...
... the verified treatment methods are:
Exposure therapy and
Various types of cognitive therapy.
For Substance Abuse ...
... the verified methods are:
CBT relapse prevention and 
Mindfulness based relapse prevention.
The therapist should also be quite familiar wwith many 12-Step programs
For Stress Disorders ...
... the verified treatment is:
Mindfulness Based Stress Reduction (MBSR).
Ten Smart Questions To Ask
Below are a few sample questions to help you (for the purposes of these questions, we will assume the problem in question is depression):
What advanced degrees do you hold?
Was your graduate program accredited by the American Psychological Association or the American Counseling Association? If not, what relevant governing board accredited your program?
Have you ever had any ethical and/or malpractice complaint filed against you? If so, how was the complaint resolved?
Do you use Mindfulness Based Cognitive Therapy (MBCT) and Cognitive Behavioral Therapy (CBT) to treat depression? If not, why not, and what treatments do you use?
What professional training have you received in MBCT and CBT?
Did you receive this training in graduate school or in professional seminars?
Did you train with the recognized experts in these methodologies?
How long have you been using these particular treatment techniques?
Do you track your "success" rate with your patients, and how do you measure success?
In cases where treatment is unsuccessful, what are the primary clinical reasons for it?
Asking these questions will not only save you time and money, they will help ensure that you receive quality treatment. Watch the therapist's reactions carefully. If you sense defensiveness, fear, or irritation, you should look for treatment elsewhere. In this way, you can quickly weed out the dangerous pseudo-therapists from the genuine practitioners in the field.
Clinical Trust and Rapport
Trust and rapport are a major engine of psychological healing in any therapeutic relationship. Because this is the case, you should leave your consultation with some sense of confidence that therapist is trustworthy, qualified, and capable of treating you. If you do not have such a sense, I would encourage you to keep looking.
Relative to the achievement of positive treatment results, getting the right therapist for you (one you can believe and trust in) is just as important as that therapist's training and experience.