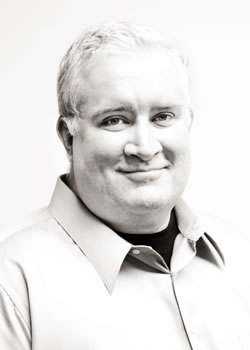 Doctor Parker Wilson, Psychotherapist, Counselor, And Director Of The Awakened Mind Institute, Denver Psychotherapy Center
Quick Links To Answers:
Will My Insurance Company Pay For My Psychotherapy Or Counseling?
After much thought and consideration, AMI has adopted a self-payment model, and we no longer work directly with medical insurance companies. In other words, we will not bill your insurance carrier, nor will we communicate with them on your behalf. (Click AMI's Fees and Payments page for more information on our fees, including our sliding scale, pro bono requirements, and more.)
We also:
Accept cash and most major credit cards such as, VISA, MasterCard, American Express, Discover and BANK (due to doctor-patient confidentiality concerns, we no longer accept personal checks).
Offer convenient and safe online payment methods through secure services like PayPal and Google Checkout.
Can provide you with a super-bill for you to submit to your insurance carrier or PPO for possible reimbursement. Once again, we cannot communicate with your insurance company on your behalf, nor can we guarantee that your insurance carrier will reimburse you.
Does AMI Offer A Sliding Scale Payment Schedule And Do You Accept Pro Bono Clients?
Yes, AMI offers sliding scale spots and pro bono slot for appropriate clients. Currently all sliding scale and pro bono slots are full. To be considered for our sliding scale or pro bona slots, please email us with your request using our online consultation form. For more information on our fees including our sliding scale and pro bono requirements click here: AMI's Fees and Payments page.
Does Coming Into Psychotherapy Mean That I Am Mentally Ill?
Absolutely not. In fact, the majority of our clients are very successful, highly educated and fully functioning people such as doctors, lawyers, military officers, teachers, business owners, CEOs, athletes, teachers, technicians, scientists, executives, civil servants, and therapists.
They come into therapy because they feel "stuck" and are looking for knowledge, insights, and skills to better manage through a host of human challenges and / or transitions, such as births and deaths; unhealthy relationships or marital problems; past traumas that are interfering with their lives; addictions; children and teens with serious issues, and more.
These are not the problems of the psychologically ill. Rather, it is entirely natural for well-adjusted people to feel overwhelmed and disoriented at times, and seeking psychotherapy from a trusted source like The Awakened Mind Institute at The Denver Psychotherapy Center is a wise decision.
What Is A "Pre-Therapy Intake" Session?
If you choose to enter into AMI's care, your initial intake session will be scheduled after your initial consultation. This one-time 90-120 minute session allows your doctor to gather information about your personal and medical histories and other key factors that may influence the success and sustainability of your treatment. You'll also be asked to fill out an informed consent form, which establishes the doctor-patient relationship. For more detailed information, please visit our Pre-Therapy Intake Session page.
How Long Is A Typical Psychotherapy Session And How Will I Be In Therapy?
Although all of our psychotherapy is based on our clients' needs, preferences, and issues here are some useful guidelines:
Individuals - adults, adolescents / teens and children – are usually scheduled for 50-minute sessions.
Adults are typically seen once per week, or in some cases once every other week.
Since treatment for teens and adolescents is often more complicated and / or urgent, we normally see them twice per week initially then move to one session per week if / when appropriate.
Typically, our couples and family sessions last between 70 - 80 minutes, and, depending on the case, can be done once a week or once every other week.
Clients who see their psychotherapist once each week, can reasonably expect to be in psychotherapy for 15-30 weeks, depending on their individual circumstances.
How Much Will My Therapy Cost?
The Awakened Mind Institute has very competitive clinical fees; this is especially true given the quality of treatment our doctors offer. Generally speaking, individuals and / or families with a household income between $60,000 and $150,000 (or more) find AMI's clinical fees to be affordable.
To talk specifically about your situation, please call us at (720) 316-2321 or fill in our online contact form. We will be happy to discuss the cost of your therapy and, if needed, your possible financing options.
What Kinds Of Therapy Does AMI Offer?
Primarily AMI offers cognitive psychotherapy; in particular Mindfulness Based Cognitive Therapy (MBCT), which is considered the modern standard of care for many types of depression, anxiety, stress, grief, addiction, and anger management issues.
At times, our psychotherapists – all doctors of clinical psychology - will supplement cognitive psychotherapy with techniques from cognitive-behavioral therapy, reality therapy, gestalt, and psychodynamic thought. Click MBCT link above if you'd like more information about this methodology.
Isn't MBCT, Or Mindfulness, A Religious Practice Associated With Buddhism?
The fundamental techniques for developing mindfulness, while rooted in the teachings of Buddhism, are actually more scientific than religious in nature. Buddhist psychology asks one to deeply analyze one's own existential experience. In other words, unlike traditional religious belief systems, Buddhism is not a faith or dogma based system; nor do its practitioners seek special consideration from a higher power, nor do they seek to convert others to their way of thinking. It is, therefore, more akin to a deep philosophy and empirical understanding.
Modern clinical psychology and mind science have standardized and secularized many of these techniques for therapeutic use in the west. In the 21st century, mindfulness meditation is a type of cognitive technology. The psychological and physical effects of mindfulness techniques are well documented by cognitive neuroscience, and in combination with modern cognitive therapy, they are powerfully restorative and create tremendous psychological awareness. To learn more about mindfulness, including how to meditate, please listen to some of our audio files.
Do All Of Your Doctors Offer Buddhist Therapy?
At this time AMI's director, Dr. Parker Wilson, is the only psychotherapist who can provide therapy based on Buddhist psychology. Dr. Wilson is a university professor, doctor of clinical psychology, and a practicing Mahayana Buddhist. He has been highly trained in Buddhist and existential psychology and meditation by some of the greatest living Buddhist masters of our time.
During the last fifteen years, Dr. Parker Wilson has received extensive instruction in Buddhist psychology and various mindfulness and insight meditation techniques from His Holiness the 14th Dalai Lama, Thich Nhat Hahn, Ani Pema Chodron, Dr. B Alan Wallace, Venerable Robina Courtin, and Dr. Robert Thurman, just to name a few.
Dr. Wilson's clients – agnostics, atheists, Christians, Unitarians, Jews, Hindus, Buddhists, and more – also find that Buddhist contemplations and meditations can be very useful aids in their existing spiritual and religious practices.
Because he is an avid student of world religion, Dr. Wilson often incorporates key aspects of his clients' existing spiritual or religious practices into their individual therapeutic processes and overall psychological growth.
Do Your Psychotherapists Treat Substance Abuse And Other Types Of Addictions?
Yes, our doctors treat various substance abuse problems using a vanguard treatment called Mindfulness Based Relapse Prevention (MBRP). MBRP is a synthesis of traditional cognitive behavioral "relapse prevention" techniques, and mindfulness based cognitive therapy that is specifically honed to therapeutically address the psychology of addictions.
What's more AMI's director, Dr. Parker Wilson has been in recovery from alcohol and substance abuse for over nineteen years and as such, appreciates the efficacy of this method and how it can be used effectively with his clients' ongoing work in their 12-Step programs (e.g. AA, NA, or CA).
What Is "Sex Addiction" And Can It Be Treated?
Consider:
Sex addictions are commonly considered to be habitual or even compulsive sexual activities that allow people to exit from connected, authentic and healthy life activities.
Sex addiction usually involves unwise, impulsive risk-taking (e.g. sex with random strangers, illegal activities, and the like), and as with other compulsions, takes its toll on all aspects of sufferers' lives.
Often genuine intimacy with another human being can cause deep feelings of fear and anxiety. This usually happens in the minds of people who have been traumatized in some way (childhood abuse or neglect, victims of crime, combat vets, etc.). To escape the fear and anxiety, individuals may actually avoid sex with their partners, and instead "numb out" (i.e. refuse to experience authentic feelings) with sex clubs, internet porn, prostitutes, strip clubs, chat lines, web cam sex, and so forth.
Over time, these behaviors become "habits" and then, after longer periods, they evolve into "compulsions" where addicts can no longer become stimulated by their partners or engage in any form of healthy sexual activity.
These types of compulsive, "addictive" behaviors are often successfully treated using a combination of cognitive behavioral therapy (CBT) and mindfulness based cognitive therapy (MBCT).