Despite the fact that our lives are among the most privileged in the world, we spend so much time in the grip of boredom, sadness, dissatisfaction, and frustration. And why is it that we are so often consumed with feelings of fear, anxiety, depression, anger, and grief? Even if we had an answer to this question, is there really anything we could really do about it?
The ancient wisdom tradition of Buddhism has a definite answer to this question. It also proposes many techniques by which we can learn to work with and transform our afflictive emotions. Many of these techniques have now been researched and verified by modern clinical psychology and mind science.
More and more, they are regularly being used as clinical tools for the treatment of depression, anxiety, anger, addiction, entrenched grief and loss, and borderline personality disorder. Within a broader unpacking of the basic elements of Buddhist psychology, this seminar will instruct participants in some of these cognitive techniques. In depth instruction in the cultivation of mindfulness, psychological equanimity, and compassion will be highlighted.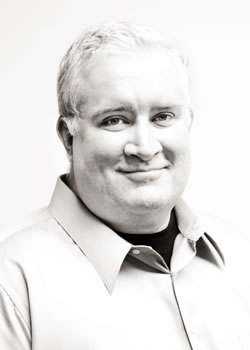 Doctor Parker Wilson, Psychotherapist, Counselor, And Director Of The Awakened Mind Institute, Denver Psychotherapy Center
Ready to buy now? Please use the button below to go to Paypal secure payment area:
If you've just purchased access to the seminar, here's how to access the seminar files.
... or keep reading to learn more about this remarkable seminar.
Listen To Dr. Parker Wilson's Seminar On Modern Psychology, Mindfulness Meditation And The Creation Of Compassion And Equanimity
This seminar was taught by Dr. Parker Wilson. In addition to his training and experience as a doctor of clinical psychology, Parker Wilson has received extensive, ongoing, and personal training in Buddhist psychology, and mindfulness and insight meditation techniques from some of the most eminent Eastern and Western meditators and teachers including:
Dr. B. Alan Wallace.
Dr. Marv Treiger.
Ani Thubten Chodron.
Khen Rinpoche Geshe Dawa.
Ani Tenzin Lhamo.
Thubten Tulku Rinpoche, and ...
Khen Rinpoche Lobsang Tsephel.
Dr. Wilson has also been fortunate enough to receive meditation instructions from both His Holiness the Dalai Lama, and Zen Master Thich Nhat Hahn on three occasions.
Seminar Sample: Ignorance and Attachment
You can listen to a sample recording of this seminar below:

Apple iPad Download6.77 MB18/01/2012, 12:19
Seminar Content (Eight Hours):
Overview and Introduction
Meditation #1 - Settling the Body in its Natural State
Universal Sufferings
Meditation #2 - Settling the Speech in its Natural State, Stage 1
Interdependence and Impermanence
Meditation #3 - Settling the Speech in its Natural State, Stage 1 (additional practice session)
Working with Suffering
Ignorance and Attachment
Meditation #4 - Settling the Speech in its Natural State, Final Stage
Equanimity and Compassion
Meditation #5  - Tong Len and Final Thoughts
The cost of this eight hour, online seminar today is $60. To purchase this online seminar, please choose the "Buy Now" button below:
Please Follow The 3 Steps Below To Access The Seminar Files
Step 1:
Once your payment has been received, if you have not yet registered on this website, you'll receive login details by email. If you're already registered on this website, as soon as your payment is cleared, we'll upgrade your profile to include access to the Seminar 7 web page.
Please make sure you add @denverspychotherapycenter.com and www.DenverPsychotherapyCenter.com to your email Address Book or email Whitelist. Why: sometimes, your Internet Service Provider may mistakenly send the email we send you, containing your login details, directly to your email spam bin. By adding our details to your Address Book or Whitelist, our emails should get to you. So if you don't see our email within a few hours, please check your spam bin.
Step 2:
With your login details, please log into this website.
Step 3:
Simply choose "The Seminar" from the main menu at the top of every page, under "Blog / Audio Files".
Please note: you must be logged in as a customer who has purchased access to the seminar files, to see "The Seminar" button on the main menu. If you have not purchased access to Audio Seminar 7, you won't see The Seminar button on the main menu.
If you have any questions, please contact us.

Once again, thank you for your purchase. Enjoy!