"My child is suffering and we're not sure why. Can you help us?" We're often asked this question by concerned parents ...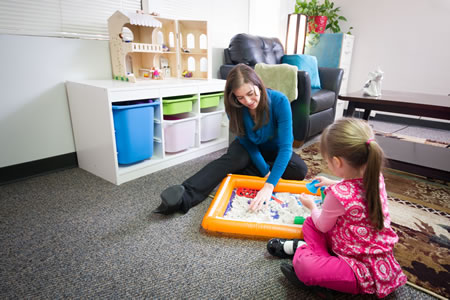 You see, our compassionate child therapist, Dr. Kathryn Oliver, has helped hundreds of children learn to work with their own minds and reach their full potential.
...the simple answer is, "Yes."
Has your child's pediatrician or school counselor suggested a diagnostic label? Uneasy parents often request a consultation with Dr. Oliver, not just to clarify diagnostic questions, but also because they sense that "something is just off" in their child's life, and they're not sure how to proceed.
Whatever the circumstances, it is important for you to know that you are not alone. The truth is that thousands of Denver parents – intelligent, successful, and kindhearted men and women - are also looking for ways to help their children overcome psychological and behavioral challenges. But, like you, they sometimes have more questions than answers...
That's why its so vitally important for you to reach out for the expert help your child deserves. Contact the Denver Psychotherapy Center today by filling out our online consultation form or by calling 720-316-2321.